Make a cocoon coat - starts Friday 8th November 10 - 11.30am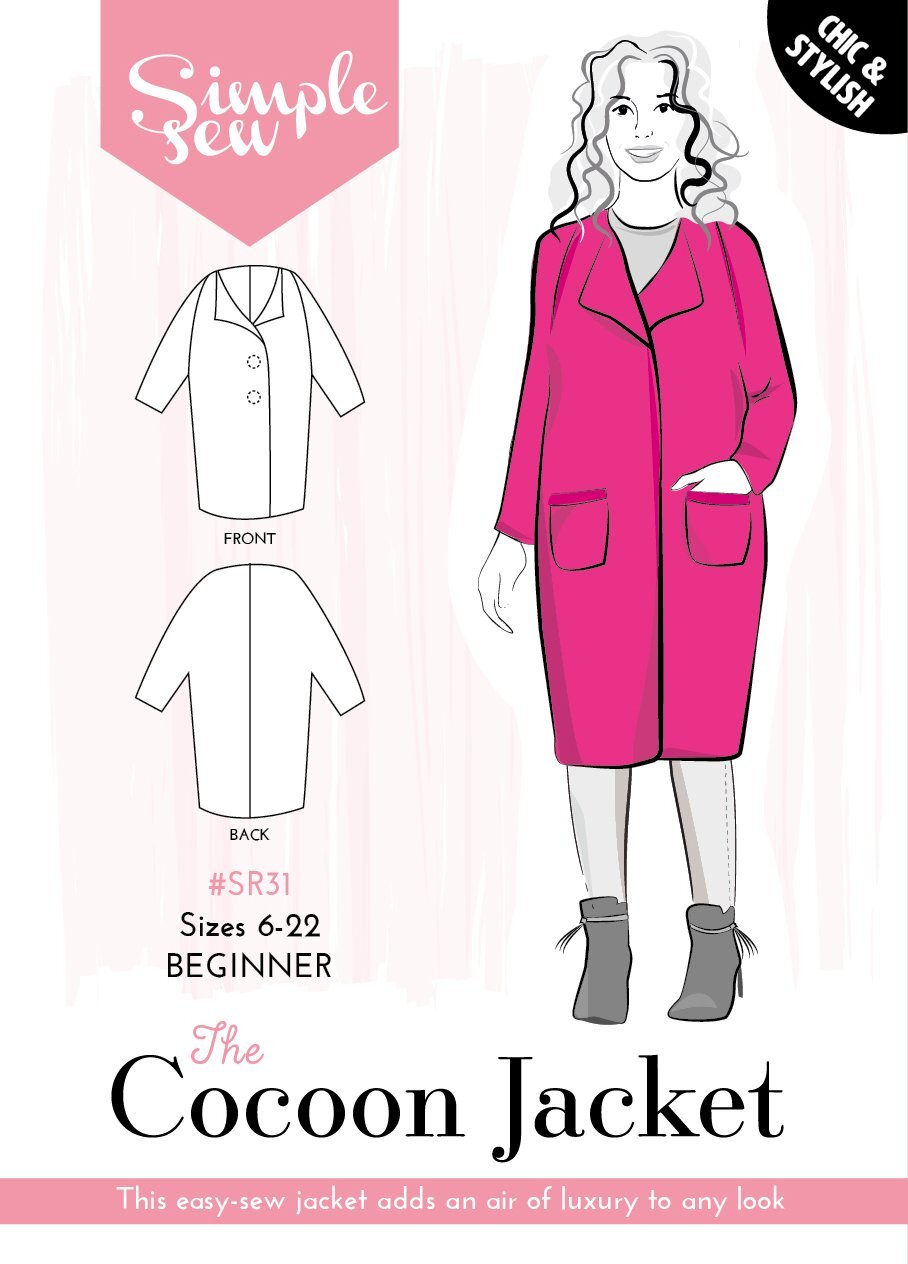 Make a cocoon coat - starts Friday 8th November 10 - 11.30am
During this 6 week course you will cut out your own pattern and make this stylish cocoon coat from a fabric of your own choice.
This will be followed by a mini christmas project at the end of the course.
This course is aimed at confident sewers with experience following a pattern and making clothing.
The course includes 6 weeks of tuition and the pattern so you can use it again.
Please purchase your own fabric. We suggest boiled wool as this will not fray and gives the perfect finish for this unlined coat.
Please refer to the sizing chart to purchase the correct amount, any questions do not hesitate to ask - info@stitcheshaberdashery.co.uk
Course dates - Friday 8th November, 15th November, 22nd November, 29th November, 6th December, 13th December.
sold out